Freeing Your
Natural Voice
Our bodies were built for singing, for dancing and movement. Sometimes we bury these natural abilities under a lifetime of acquired habits and constraints. When we become aware of those habits that limit freedom of expression and shed those inhibiting patterns, we can regain our inherent flexibility.
Anne Louise White offers individual and group voice lessons. Inexperienced singers will quickly be singing with ease and confidence. Experienced singers can learn vocal techniques that will improve their projection, resonance and performance skills.
Use the Contact Form to tell her about your goals and to set up an appointment.
During voice instruction we can explore:
Breathing without tension

Maintaining physical ease as we sing

Moving through our full vocal range

Musical phrasing and song interpretation

Vocal projection and resonance

Ear-training

Performance skills

Building your repertoire
"My approach to teaching voice includes body and voice integration, drawing on elements of Alexander Technique and Feldenkrais to focus on breath, ease of movement and a supported, natural vocal tone."
Anne Louise is experienced in coaching singers in a variety of musical genres including jazz, folk, pop, gospel and classical.
Tell Anne Louise about your goals and to set up an appointment.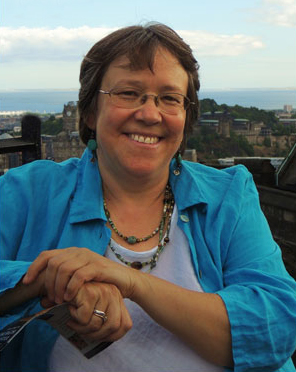 Anne Louise has been a dynamic presence in the music world as a performer, composer and teacher for the past thirty-five years. Before settling down to raise a family and teach music in the Massachusetts public schools, Anne Louise was a singer/songwriter in the D.C. folk scene. She also performed and recorded as a member of the band, Trapezoid, and in the vocal trio, Sanders, Kass & White. An avid harmony singer, Anne has recorded background vocals on albums by John McCutcheon, Sally Rogers, Grace Griffith, Si Kahn and Bob Blue.
Anne Louise is a passionate advocate for teaching through the arts. She taught music for eighteen years at the Fort River Elementary School in Amherst, has led music instruction at a Camp Taconic retreat for children in foster care and in 2010 was invited to lead choral singing with cancer patients at Camp Make a Dream in Missoula, Montana. She founded the Leverett Community Chorus in 2002, and is its current director. The chorus has had the opportunity to host the Alaskan Children's Choir, Canada's Folk trio, Finest Kind, and Scottish folk artist, Alan Reid. She is currently the Director of the Leverett Community Chorus.